How To Apply Voucher Codes to your cart :-
Step 1. Enter the Voucher Code in the Field & click OK or click on the Voucher Code if it appears in the Voucher box as shown below.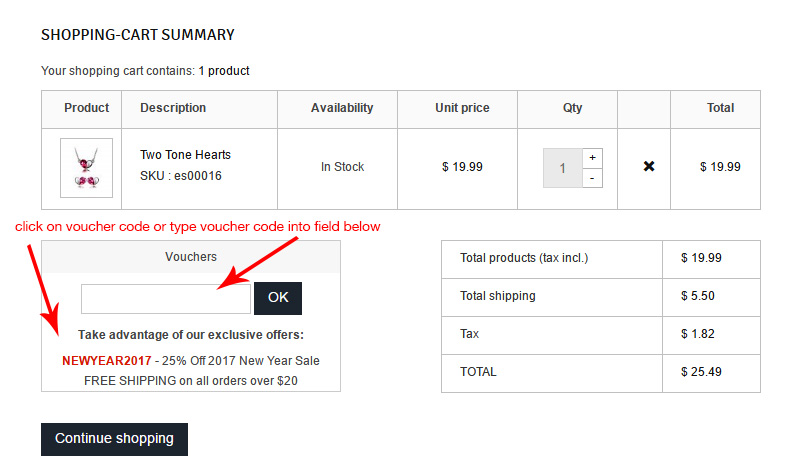 Step 2. The Voucher will be applied to the current cart and the cart will be updated as shown below.